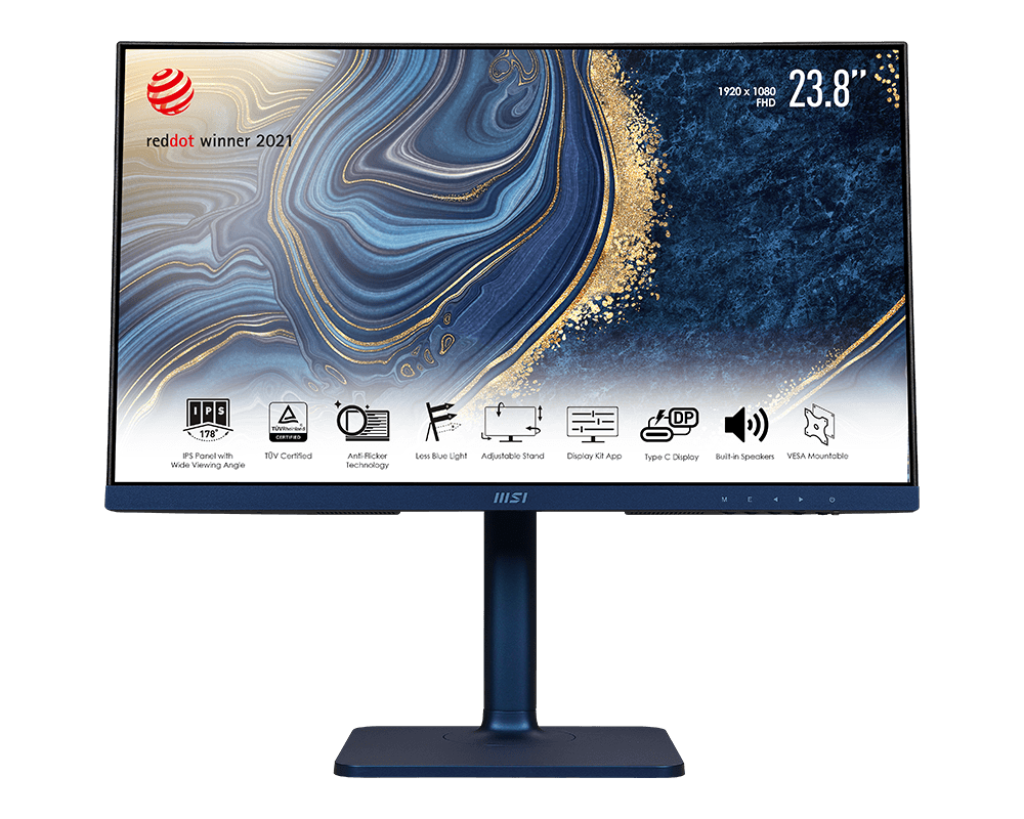 Modern MD241P Ultramarine

* All trademarks and the registered trademarks are the property of their respective owners.
PC, Mac, PS5™, PS4™, Xbox, Mobile, Notebook

1x Type C (DisplayPort Alternate)
1x Headphone-out
1x HDMI™ (1.4)

(21.30 x 14.96 x 7.87 inch)
541 x 380 x 200 mm

Type-C:1920x1080 (up to 75Hz)
HDMI™: 1920 x 1080 (Up to 75Hz)
4.7kg (lbs) / 6.5kg (lbs)

(32.05 x 16.42 x 6.57 inch)
814 x 417 x167 mm
1. Las especificaciones pueden diferir de unas zonas a otras y nos reservamos el derecho a modificarlas sin previo aviso. Por favor, compruebe las especificaciones con s2. El color del producto puede verse afectado por la fotografía y el ajuste del monitor, que puede ser diferente del producto real.
Los términos HDMI™, HDMI™ High-Definition Multimedia Interface (Interfaz multimedia de alta definición), HDMI™ Trade Dress (diseño e imagen comercial HDMI™) y los logotipos HDMI™ son marcas comerciales o marcas registradas de HDMI™ Licensing Administrator, Inc.