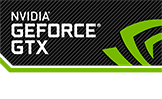 SURGIRÁN NUEVAS LEYENDAS
POR TIEMPO LIMITADO, COMPRA UNA TARJETA GRÁFICA MSI GEFORCE® GTX 1080 Ti / 1080 O PORTÁTIL/SOBREMESA CON TARJETA GRÁFICA GEFORCE® GTX 1080 , CONSIGUE DESTINY 2*.
FECHA PROMOCIÓN
JUNIO 13 HASTA JUNIO 27 DE 2017 MIENTRAS EXISTAN UNIDADES
Experimenta Destiny 2 en PC con las tarjetas gráficas GeForce GTX 10 Series. Por tiempo limitado, compra las tarjetas gráficas seleccionadas, GeForce GTX 1080 Ti o GeForce GTX 1080  ya sea en portátil, tarjeta gráfica o sistema y consigue Destiny 2 para el lanzamiento de PC y al acceso en fase Beta!
La última ciudad libre de la humanidad ha caido por la invasión, liderados por Ghaul, el comandante de la Legión Roja.  Usurpando el el poder de los guardianes de la ciudad, ha obligado a que los humanos tengan serias dificultades para sobrevivir. Te aventurarás en misteriorisos e inexplorados mundos de nuestro sistema solar para descubrir un completo arsenal de armas y devastadoras habilidades de combate. Para vencer a la Legión Roja y enfrentarte a Ghaul, deberás unirte al resto para reclamar lo que es vuestro.
WHAT SHOULD I DO TO GET THE GAME?
To be eligible, consumers must purchase selected MSI GeForce® GTX 1080 Ti / 1080 Graphics cards or GeForce® GTX 1080 Notebooks from 13th June to 27th June 2017 from an authorized and participating MSI retailer/reseller within APAC ONLY. (Malaysia, Singapore, Vietnam, Indonesia, Philippines, Thailand, Australia, New Zealand, Taiwan, Hong Kong).
2. Register your newly purchased MSI Graphic Card or Notebooks through the following steps.
3. If you are experiencing any issues and having any problems, please contact here.

Game Ready with the unbeatable power and efficiency of GeForce® GTX 10 Series GPUs.

ELIGE TU ARMA
TARJETAS GRÁFICAS ELEGIBLES