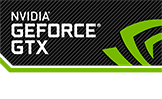 NUEVAS LEYENDAS SE ALZAN 
POR TIEMPO LIMITADO, COMPRA UN PORTÁTIL O ORDENADOR DE SOBREMESA CON UNA TARJETA GRÁFICA MSI GEFORCE® GTX 1080 Ti / 1080 O GEFORCE® GTX 1080, Y CONSIGUE DESTINY 2*.
FECHA DE PROMOCIÓN
17 DE OCT  HASTA 5 DE ENE DE 2018
O HASTA FIN DE EXISTENCIAS
EL CÓDIGO DE JUEGO EXPIRA
31 DE ENE DE 2018
Prepárate para jugar con la serie GTX 10 y expermienta Destiny 2 en PC. Por tiempo limitado ¡compra un portátil o ordenador de sobremesa con una tarjeta gráfica GeForce GTX 1080 Ti o GeForce GTX 1080 y consigue Destiny 2 para PC y un Early Access para la Beta de PC!
Humanity's last safe city has fallen to an overwhelming invasion force, led by Ghaul, the imposing commander of the brutal Red Legion. He has stripped the city's Guardians of their power, and forced the survivors to flee. You will venture to mysterious, unexplored worlds of our solar system to discover an arsenal of weapons and devastating new combat abilities. To defeat the Red Legion and confront Ghaul, you must reunite humanity's scattered heroes, stand together, and fight back to reclaim our home.
To be eligible, consumers must purchase selected MSI GeForce® GTX 1080 Ti / 1080 Graphics cards or GeForce® GTX 1080 Notebooks from 13th June to 27th June 2017 from an authorized and participating MSI retailer/reseller within APAC ONLY. (Malaysia, Singapore, Vietnam, Indonesia, Philippines, Thailand, Australia, New Zealand, Taiwan, Hong Kong).
2. Register your newly purchased MSI Graphic Card or Notebooks through the following steps.
3. If you are experiencing any issues and having any problems, please contact here.

Game Ready with the unbeatable power and efficiency of GeForce® GTX 10 Series GPUs.

ELIGE TU ARMA
SELECCIONA TARJETA GRÁFICA
SELECCIONA GRÁFICA PARA SOBREMESA