Metal Gear Solid V: The Phantom Pain no necesita presentación -  muchos de ustedes ya lo tienen en funcionamiento, probablemente en sus sistemas de juego. Especialmente ya que está incluido  en casi todo el mundo.  con MSI Notebooks que están equipadas con GeForce GTX 970M y 980M. Aunque  el juego está disponible también para las consolas, siempre habrá características que hacen que los juegos sean mejor en PC. Estamos, por supuesto, hablando de gráficos, y en los tiradores,  se consigue un objetivo superior, gracias al uso de un ratón.
No somos los que se centran en los ratones, pero en su lugar, vamos a echar un vistazo a lo que hace que los gráficos de PC sean mucho mejor que los de una consola. Y cuando decimos nosotros, queremos decir que NVIDIA lo ha hecho por nosotros, y lo estamos realmente demostrando con capturas de pantalla de sus excelentes gráficos y guía de rendimiento. Se centra principalmente en gráficos de escritorio, pero aquí  puedes encontrar consejos útiles y relevantes para la optimización del rendimiento de su sistema de juego móvil.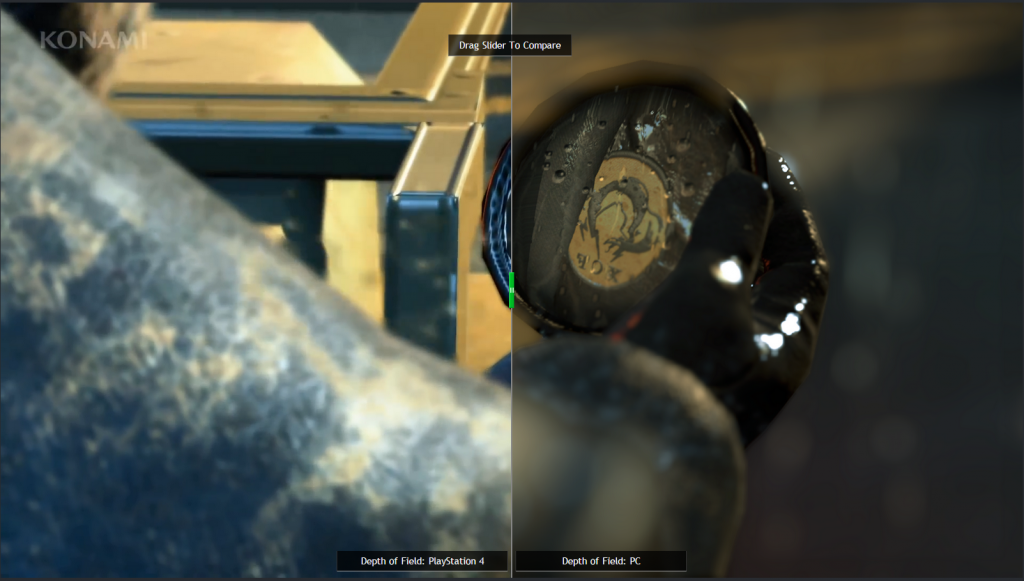 El artículo va a fondo en lo que hace la versión para PC del The Phantom Pain que resulta ser muy superior a las versiones de consola, con grandes comparaciones interactivas de lado a lado que demuestran los diferentes efectos utilizados - como lo demuestra la profundidad del efecto de campo ilustrado arriba. También se incluyen en la guía de varios niveles de la misma configuración, y el impacto en el rendimiento de datos con diferentes resoluciones, a partir de la 1080P todos conocemos y adoramos los portátiles MSI Gaming.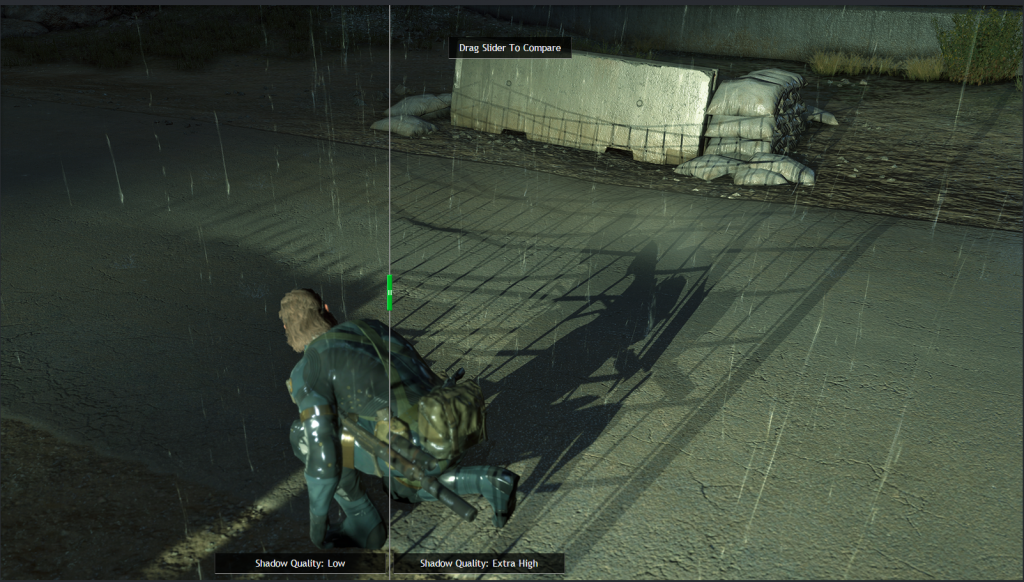 Si estás interesado en juguetear con tu propia experiencia gráfica echa un vistazo al artículo sobre geforce.com, no sólo usando la configuración GeForce Experience-Optimized . Tal vez no tienes el juego, sin embargo, si quieres probarlo encontraras toda la información allí, con gran detalle.