Lanzamiento del MSI Aegis @ PAX East 2016
Posted on May 04 2016
---
Hey Gamers , Después del conteo regresivo de tres meses, por fin puso en marcha el Aegis @ PAX ESTE, nuestra última escritorio potente PC del juego. Gracias por su paciencia, el Aegis es absolutamente vale la pena la espera. ¿Estás listo para Aegis? Bueno, vamos a ello !!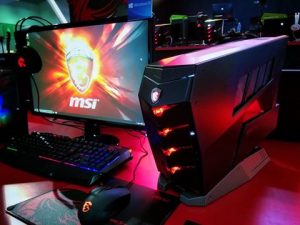 SACA TODA LA POTENCIA DE LOS JUEGOS Cumplir con el Aegis: La próxima generación de juegos de PC de escritorio. Diseñado desde cero y construido a partir de cero, el Aegis es la plataforma perfecta para construir su próximo juego El rendimiento del PC. Aegis es un PC de sobremesa juego completo de ADN del juego, que soporta una tarjeta gráfica de soluciones de escritorio, es fácil de actualizar y tiene un montón de características exclusivas de MSI. Simplemente no se puede perder la oportunidad de Aegis.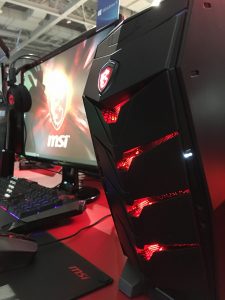 To introduce our new member of Gaming to gamers , we prepared lot of experience opportunities to gamers @PAX East.
E-Sport Experience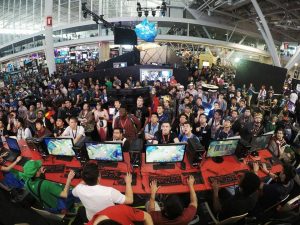 We prepared 5 VS 5 league of Legends tournament on the MSI booth , the player who was chosen by the host could come on stage to join the contest , and experience Aegis at first hand.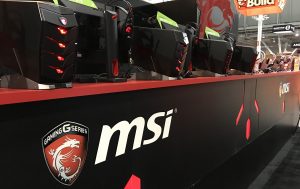 There was always a battle on the stage, two teams were going to fight to the death! Which Team do you pick ? Team Aegis or Team Laptop ?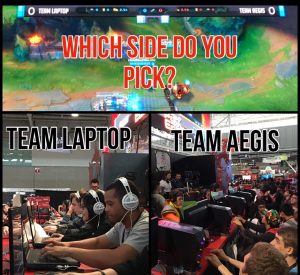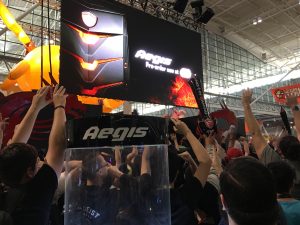 The crowd was shouting loud for Team Aegis.
The future of Gaming : Aegis Spotlight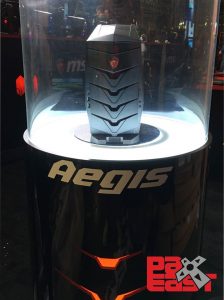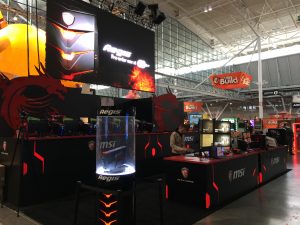 Just like a masterpiece in a museum, you can view 360 degrees of Aegis in a spotlight kiosk , and take pictures with it and some gamers even could win the MSI 30th anniversary Lucky dragon doll.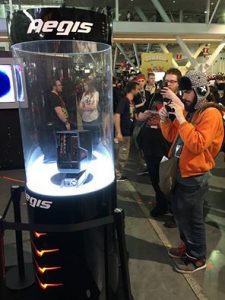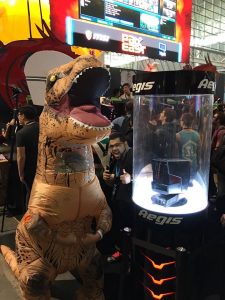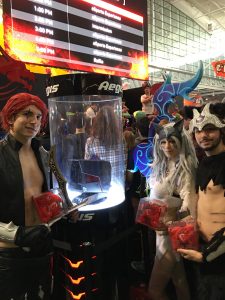 Newegg preorder Aegis
If you're interested in Aegis and can't wait to buy it. We also provide a service to preorder Aegis @ the Newegg booth.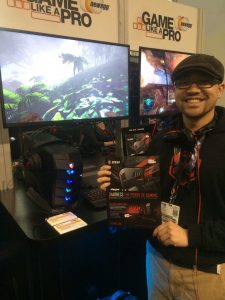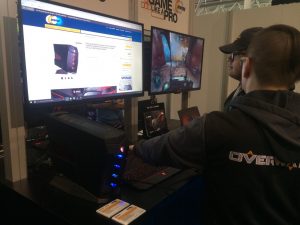 But don't worry if you didn't go to PAX East 2016 , we still offer you the best bundle on Newegg now.
http://www.newegg.com/Product/ProductList.aspx?Submit=ENE&DEPA=0&Order=BESTMATCH&Description=MSI+Aegis+&N=-1&isNodeId=1
If you visited MSI booth , thank you for supporting MSI so much. If you didn't , we're looking forward to meet you the next year ! It's really great to have been in Boston and sharing our Gaming spirit and our great machine Aegis to all of you awesome gamers.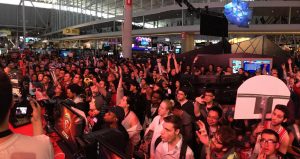 Please follow our Gaming blog, we'll reveal what's inside of Aegis in our next article. See you!