El MSI Aegis 3 es una gran elección para los gamers ahora y en el futuro. El sistema está construido para ser actualizado y te proporciona un fácil acceso a todos los componentes. De esta forma, puedes incrementar el rendimiento del equipo y mantenerlo actualizado siempre.
To make this easy so that everybody can do it, we have made a comic to help you out. This is 'How to upgrade the MSI Aegis 3 Gaming Desktop'.
Estos son los componentes que puedes actualizar:
Para los gamers, el componente más importante e instalado de forma vertical para evitar daños durante el transporte y mantener el sistema en perfectas condiciones.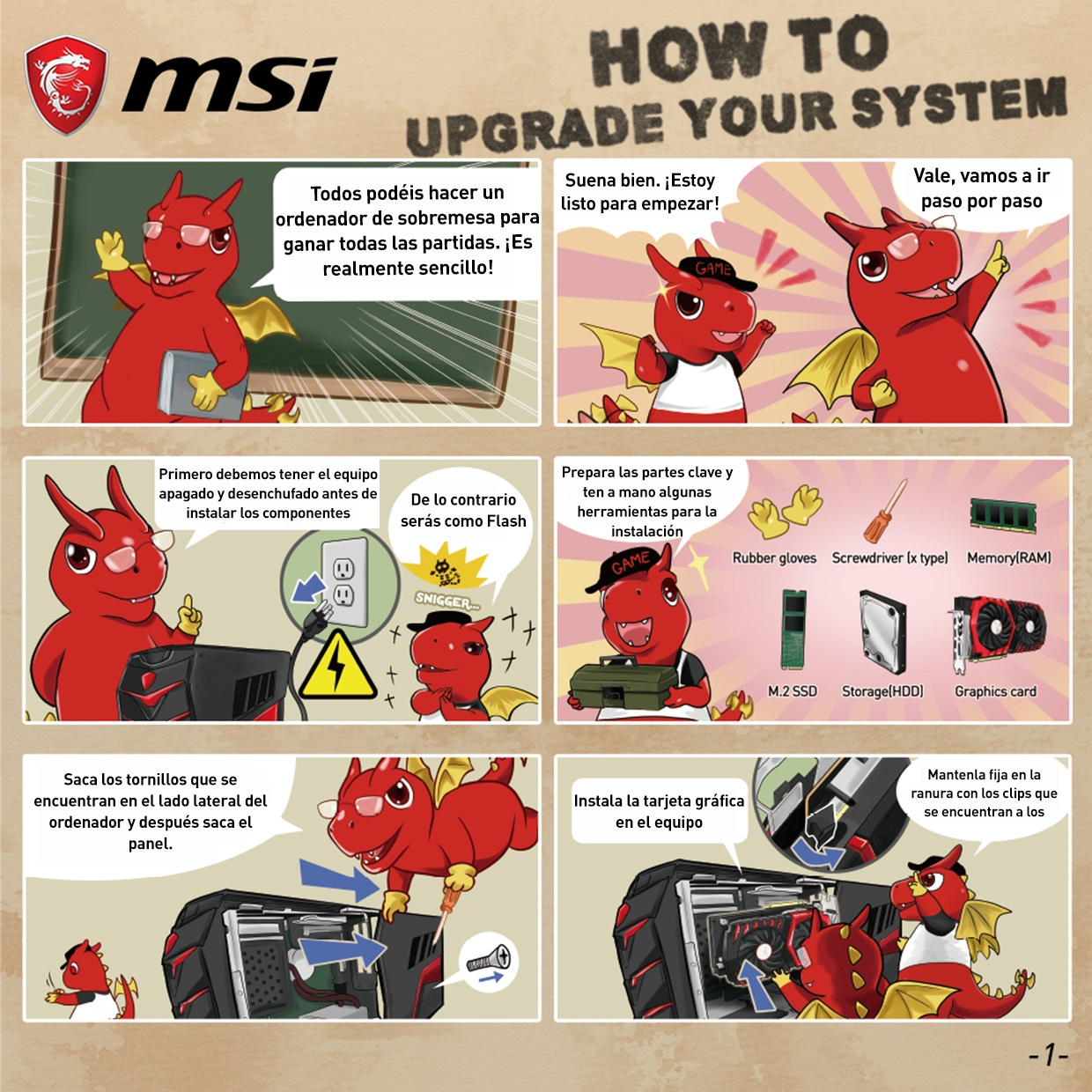 Para conseguir altas velocidades o instalar más juegos, puedes añadir un SSD M.2 y conseguir aún más rendimiento en los juegos que demanden de más memoria.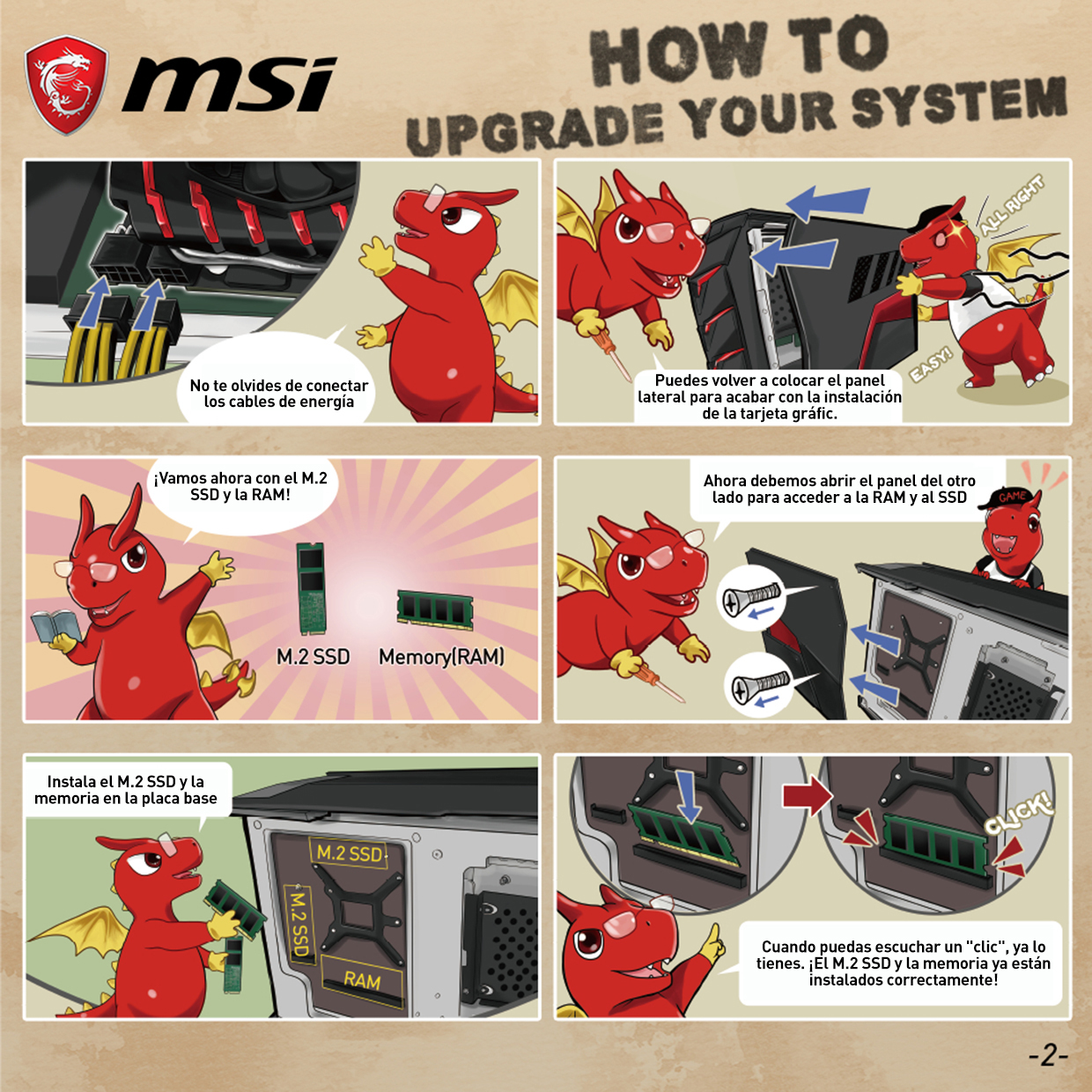 3.Almacenamiento de 3.5" y 2.5"