The Ultimate Gift Guide from 300 PC Gamers 2018
WRITTEN BY Seth
Posted on November 22 2018
---
Después de leer muchas opiniones en las redes sociales hemos elaborado una pequeña lista de los mejores regalos Gaming que puedes hacer estas navidades.
Con esta lista te ayudaremos a idear el mejor regalo Gaming estas navidades.
TOP 6: Silla Gaming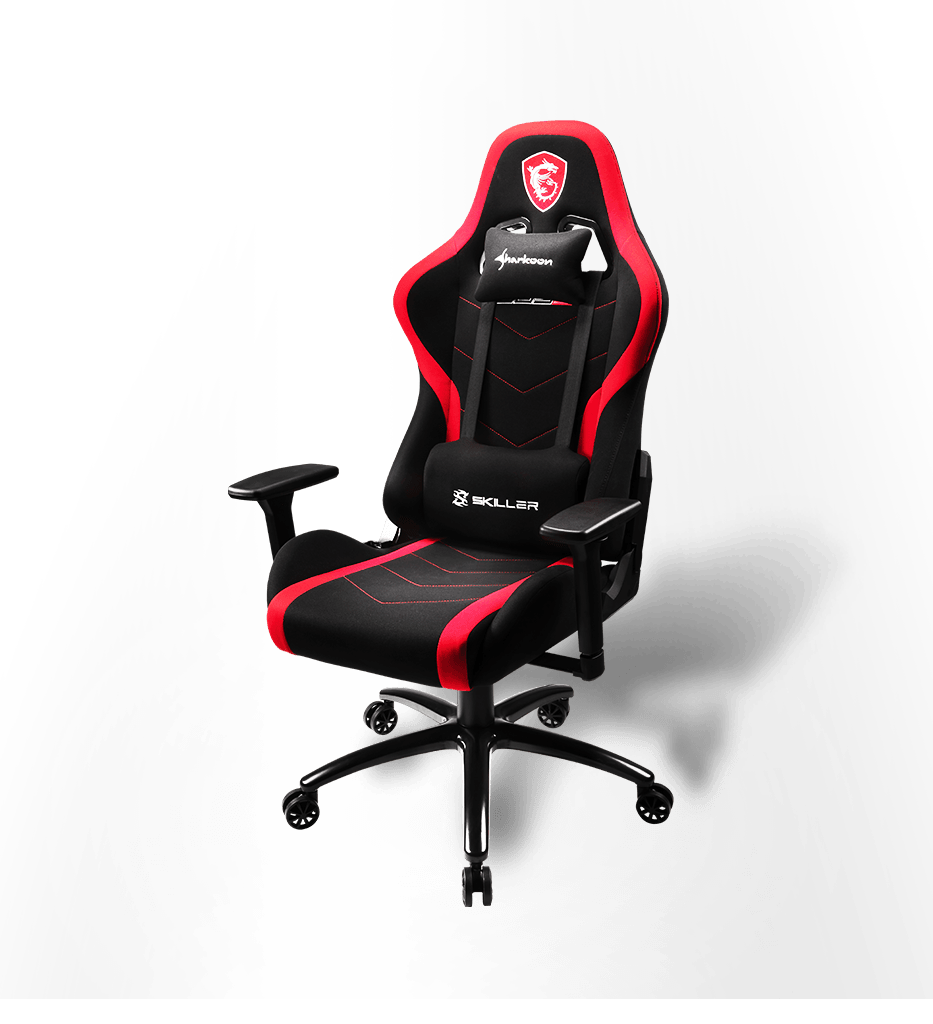 Además de un buen equipo, unos buenos periféricos, todo Gamer necesita estar cómodo en sus largas jornadas de Gaming. Las sillas Gaming han sido diseñadas especialmente para ese propósito, comodidad.
TOP 5: Steam keys/ Game Code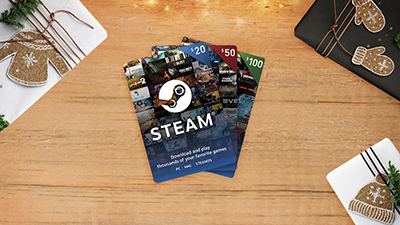 Esta opción es de las más votadas cada año. Los Steam Keys (o códigos Steam) son ideales para todos los jugadores, ya que te permite elegir un juego en Steam del valor del código y jugarlo prácticamente al instante.
Los principales son Oculus Rift, HTC Vive, ambos cascos de Realidad Virtual requieren un ordenador de alto rendimiento, ambos poseen una tienda de aplicaciones independiente y exclusiva, pero, comparten muchos juegos en Steam. El catálogo se amplía casi diariamente, y hoy en día, hay títulos muy interesantes, desde Shooters hasta Puzzles.
Puedes elegir entregar un código por valor de X cantidad, o directamente, regalar un juego específico, el usuario tan solo tendrá que entrar en su cuenta de Steam, y activarlo.
TOP 4: VR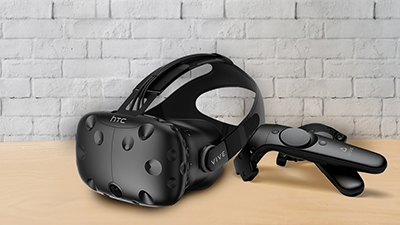 Los cascos de Realidad Virtual cada vez son más comunes entre los usuarios Gamers. Han reducido su precio, y están lanzando promociones para que pueda ser más fácil acceder a esta tecnología que hasta hace poco sólo podían tener unos pocos.
TOP 3: Periféricos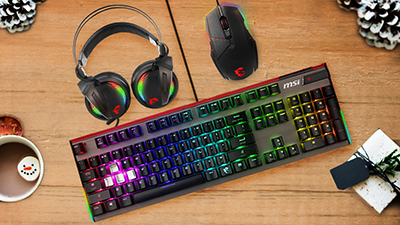 Una opción con la cual seguro que acertarás en un regalo son los periféricos.
Teclado, ratón, auriculares, se desgastan con el uso diario (e intensivo) que les solemos dar los usuarios Gamers, además, siempre hay un continuo avance en las tecnologías de estos dispositivos para obtener mayor precisión, mayor comodidad o mejor sonido en nuestros juegos.
MSI PICKS
- Hi-Res certification guarantees the highest sound quality
- Enhanced Virtual 7.1 Surround Sound
- Amazing LED Light Effect
- Smart Audio Controller
- Choose from millions of colors with RGB Mystic Light
- Fully Customizable Look and Feel
- Experience incredible accuracy with the Avago PMW3330 optical gaming sensor
- Choose from millions of colors with RGB Mystic Light
- Features special OMRON switches rated for over 50 million clicks
- Cherry MX RGB Red Switches backed with Lightweight aluminum construction
- Full RGB LED Illumination, millions of colors and several astonishing light effects can be easily controlled by RGB Mystic Light
- N-Key Rollover and Windows Key Lock for smooth gaming experience
- Dedicated Multimedia Hotkeys
- 4X Luxury Metal Keycaps (Default) and 12X Rubber Keycaps provides excellent typing feedback
- Sturdy palm rest for extra comfort
- Braided Cables & Gold-plated Connector
TOP 2:

Ordenador Gaming + Monitor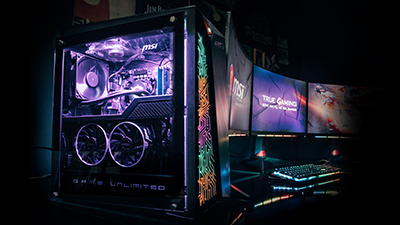 Un equipo Gaming suele ser el regalo más popular en navidades, tanto si quieres renovar tu equipo antiguo como si es el primero que vas a usar.
Existen muchas opciones, de rendimiento bajo-medio, para usuarios que no necesiten tantos requisitos, o rendimiento "ultra" para los usuarios más exigentes.
Los ordenadores pre-montados están especialmente diseñados para que todos sus componentes trabajen en "harmonía" y no te tengas que preocupar de configurarlo pieza a pieza, ni tener dudas sobre compatibilidades.
MSI PICKS
Gaming PC: Infinite A
- 7th Gen Intel® Core™ i7 -7700 processor with DDR4 memory
- Up to MSI GeForce® GTX 1080 GAMING 8GB GDDR5X graphics
- Mystic Light RGB LED design to customize your Gaming PC
- Exclusive Silent Storm Cooling 3 cooling system
- VR Ready

Gaming Monitor: MSI Optix MPG27CQ
- urved Gaming display
- GameSense
- WQHD High Resolution
- 144Hz High Refresh Rate
- 1ms Fast Response Time
- Mystic Light
- Adjustable Stand
- Gaming OSD APP
Gaming PC: Trident 3 8th
- Intel Core i5 8th Gen 8400 (2.80 GHz)
- 8 GB DDR4
- 1 TB HDD
- Windows 10 Home 64-Bit
- NVIDIA GeForce GTX 1060 3 GB GDDR5
- Virtual Reality Ready

Gaming Monitor: MSI Optix MAG241C
- Curved Gaming display
- 23.6" FHD VA panel with 1ms & 144Hz
- HDMI, DisplayPort, USB
- True colors
- VESA mountable
Current gaming desktop and gaming monitor promotion bundle:
Top 1:

Top 1: Ordenador "A Piezas"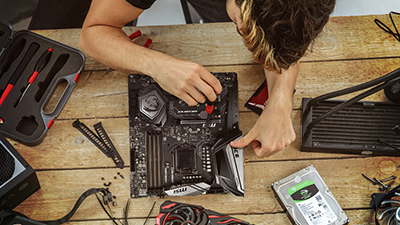 Cuando se trata de la mejor opción para regalar en navidades, no hay nada mejor que un PC por componentes, o componentes para ampliar tu PC.
Al hacerlo por componentes es más difícil de elegir que un PC ya pre-montado como los que comentábamos antes, pero, las opciones de personalización y de rendimiento son prácticamente ilimitadas, eso sí, hay que tener en cuenta muchos factores de compatibilidades y demás que requieren un mínimo conocimiento técnico.
Además, las opciones de ampliación las podrás elegir desde el primer momento, en cuanto eliges la Placa base, la cantidad de RAM (y zócalos libres) o la potencia de la fuente de alimentación.
MSI PICKS: CUSTOM RGB PC BUILD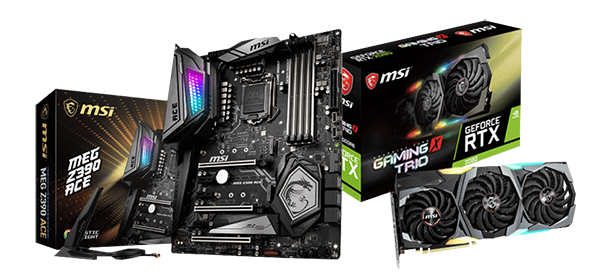 - Motherboard: MEG Z390 ACE
- CPU: Intel core i9-9900K
- GPU: GeForce RTX™ 2080 GAMING X TRIO
- Cooler: Corsair Hydro Series™ H150i PRO RGB 360mm Liquid CPU Cooler
- Memory: Corsair VENGEANCE® RGB PRO 32GB (2 x 16GB) DDR4 DRAM 3000MHz C15
---Memory Kit — Black / HyperX Predator DDR4 RGB 32GB (2 x 16GB) DRAM 3200MHz
- PSU: Corsair RMx Series™ RM1000x
- SSD: Corsair Force Series™ MP510 960GB M.2 SSD
- HDD: WD BLACK PERFORMANCE DESKTOP HARD DRIVE 2TB

Setup Kit Pack: https://kit.com/msi_gaming/xmas-buying-guide-custom-rgb-pc-build
Current gaming motherboard promotion bundle:
Current graphics cards promotion bundle:
El precio de un ordenador por componentes a un ordenador pre-montado depende del presupuesto máximo que quieras invertir en él, y tu conocimiento técnico.
Al tener tantas opciones de personalización, también podemos elegir unos periféricos que sigan la estética de nuestro ordenador, (por ejemplo, la caja es blanca con LEDS rojos, pues el teclado tendrá LEDS rojos igual).