Meet the diabolic twins
Forged with passion for gaming, the MSI Nightblade series are made for those who crave for an immersive gaming experience. With sufficient storage, proficient cooling and blistering graphics performance. Nightblade X2 & MI2 have all the components of a full-size desktop PC, all packed into a small and compact case of only 16 and 10 liters respectively. With all this power under the hood, the MSI Nightblade series will deliver top notch gaming experiences.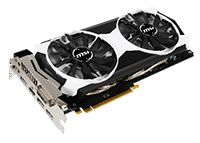 Grand Graphics for Grand Gamers
The MSI Nightblade systems are smaller than most gaming systems, but they deliver outstanding powerful graphics performance. The compact cases are future proof, as they have enough space for a full size graphics card to bring all the power that real gamers need. Gamers can enjoy all the gorgeous graphics of their favorite games in high settings.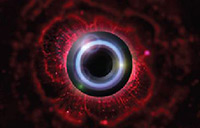 Play with Mystic Light
Customize the Nightblade X2 & MI2 with Mystic Light. Make the case look like it's on fire or cold as ice with the built-in RGB LEDs. Gamers are in control. Select any of the colors from the palette to match your systems design. Or use breath, gradient or Gaming & Music modes.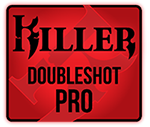 Dominate the game with low latency
The Nightblade X2 comes with Killer™ Double Shot Pro, letting the Killer™ Ethernet connector and Wi-Fi adapter work together for the ultimate high speed attack. It will optimize your gaming connection and automatically detects and accelerates game traffic for a smoother, stutter-free in-game performance.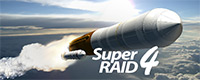 Super Speed transmission with Super RAID 4 and M.2 Gen3 x4
Nightblade X2 uses Super Raid 4 to achieve super speeds up to 32Gb/s using M.2 Gen3 x4, Turbo M.2 is more than 5 times faster than a regular SATA III connection! While the Nightblade MI2 uses M.2 Gen3 to achieve speeds up to 20 Gb/s Enjoy a blazing fast system boot and insanely fast loading of games and applications.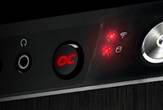 Overclockable with MSI OC Genie button
The Nightblade X2 can be overclocked without using complicated software or the need to open the entire gaming rig.
With just a simple push of the OC Genie button on the front, the hardware inside is amped up in speed and performance, making games or other complicated computing tasks run even smoother than in normal mode.
MSI Nightblade Series Specifications